Posted by Beth on Mar 22, 2023
What is Fingerprint Jewelry?
With our fingerprint jewelry, we etch/engrave your loved one's actual fingerprint into a piece of precious metal jewelry. You can choose from necklaces, bracelets, rings, key chains, and more.
Fingerprint jewelry is a beautiful way to welcome a new baby, or to honor someone you've lost in a piece of memorial jewelry. Or why not have your own print immortalized in sterling silver as an anniversary gift?
How it Works
When you send us your fingerprint (or thumbprint), we painstakingly analyze the image, clean it up to remove flaws and enhance the details, and convert it to a black & white image. Then we engrave it deeply into the metal to create your jewelry.
For some smaller pieces, we'll extract a section of the fingerprint, so that the detail is clear. For larger pieces, we can put the entire print, if you wish.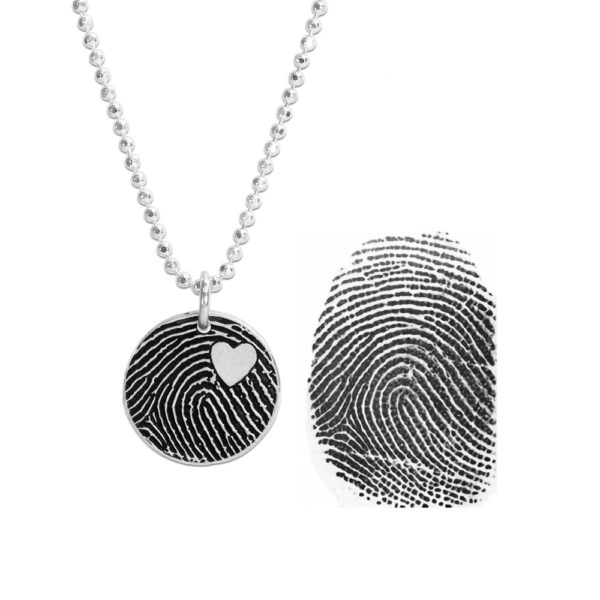 How to Get a Great Fingerprint to Use
Getting a great fingerprint to use on your jewelry is easy.
If you already have a fingerprint you would like to use, just send us a well-lit, close-up photo of it. For memorial pieces, a funeral home often can provide the family with the fingerprint. We can use an image of that print.
If you're not sure if your fingerprint will work, just contact us. We're happy to take a look.
If you need to create a fingerprint, don't worry. It's easy! We've created a video to show you just how to do it.
That's it! Once we have your print, we'll get started making a piece you'll treasure forever.