Posted by Beth on Nov 10, 2021
We don't have a limit but we do try to provide guidelines on what we recommend on the product page.
The more words you put on a charm, the smaller the handwriting ends up. But many words in small handwriting can still look really nice on a charm.
(NOTE: we will always reach out to you with options if we think your handwriting might not come out in a way that would make you absolutely thrilled.)
For example, we have done one large word on a silver handwriting guitar pick and it looked great.
Guitar pick (with jump ring added so the customer could put is on a necklace)
We also did an entire letter on a pick and while the writing was small, it was readable and looked amazing.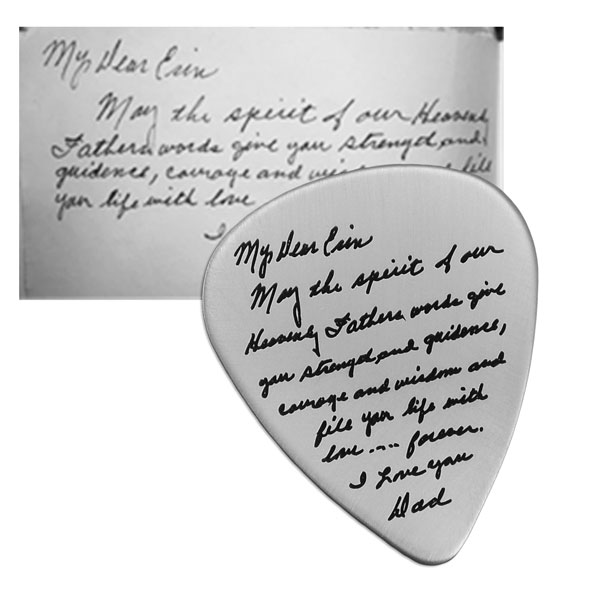 If you are unsure if something will fit on a charm, or want to know the best options, just send it to us. We're more than happy to take a look!
comments powered by

Disqus