Posted by Beth on Nov 27, 2014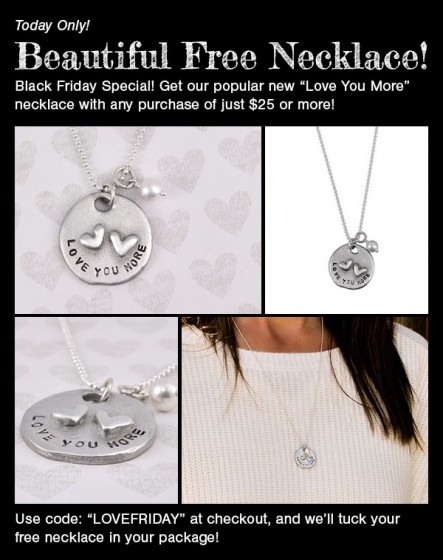 Today for Black Friday you can get this very cute hand stamped "Love You More Necklace" for free, when you spend $25 or more on our site! I created this charm by hand, then cast it in fine pewter. I love the chunky look of this charm, the heaviness of it, the two raised hearts, and the matte finish. It makes such a sweet little statement and is so fun to wear.
Get started on your holiday shopping and get something for yourself for free! What's not to love about that?