Posted by Beth on Aug 07, 2012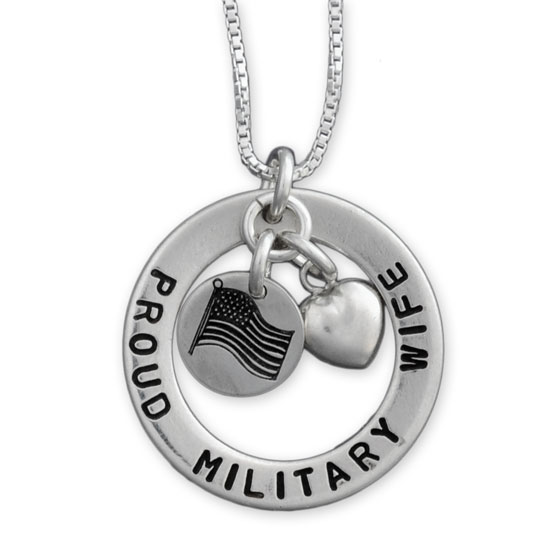 For those of you who have taken on the burden of serving our country for the rest of us - we thank you.   The commitment and sacrifice it takes from you, and that you so completely give, leaves me in awe of you and your families.  I have been thinking about designing a special piece of jewelry for all the proud military soldiers and their moms, sisters, brothers, daughters and wives out there for a while.  I've had a few designs in my head, knowing that I would want it to portray pride but also have a personal touch and connection to the wearer.
Once I started creating, the ideas started to flow.  The result was a whole section on our website devoted to
military h and -stamped jewelry for moms, dads, wives and daughters
.  I hope you like what you see, and I hope these creations help to convey your pride and love for the soldier in your life.