Posted by Beth on Apr 06, 2015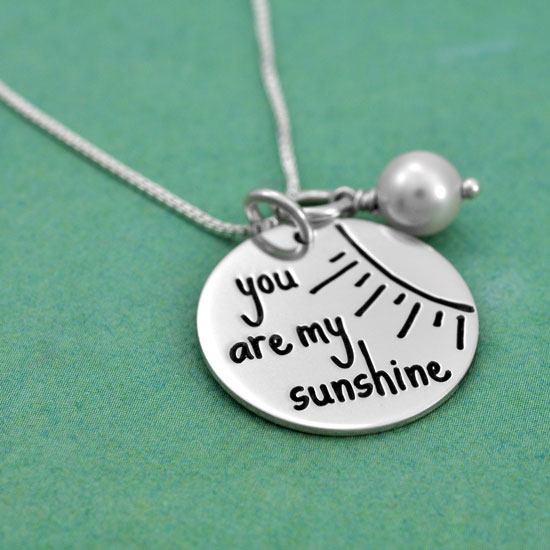 This is one of my favorite sayings of all time, and I love singing this to my kids. I put this on the first bangle bracelet I ever made, back in 2004, and added my kid's names after the saying. I still wear that bracelet 24x7 and it will always be my favorite piece!
With that very cute saying in mind, I thought I would create a unique version of a Sunshine necklace. I decided to draw the sun by h and and etch it onto the sterling silver disc. I then added the "You Are My Sunshine" in one of our new and very cute stamped fonts. I love the result! I love how the sun is shining down, and it's large enough to see clearly.
We added a birthstone to the chain and you can customize this necklace with a message on the back of the disc. How cute is that?
This necklace is 30% off for the next couple of days so get them while you can!
comments powered by

Disqus