Posted by Beth on Dec 03, 2015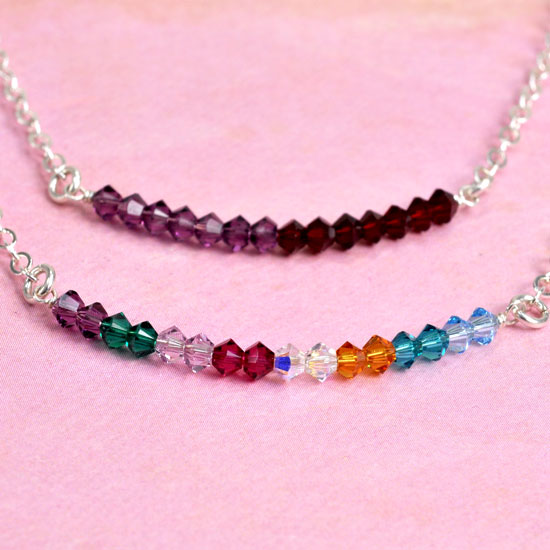 I think you'll like our brand new Custom String of Birthstones necklace. There are lots of birthstone necklaces to choose from, but this one's a little different. It features real Swarovski crystals, and they're just beautiful. And, having so many stones for each kid (or grand kid!) makes it a really pretty & colorful celebration of family. They're all hung on a sterling silver flat cable chain. It's our choice for our December Necklace of the Month! 
For the next three days, it is 25% off so order now before they're gone!