Posted by Beth on Jan 25, 2016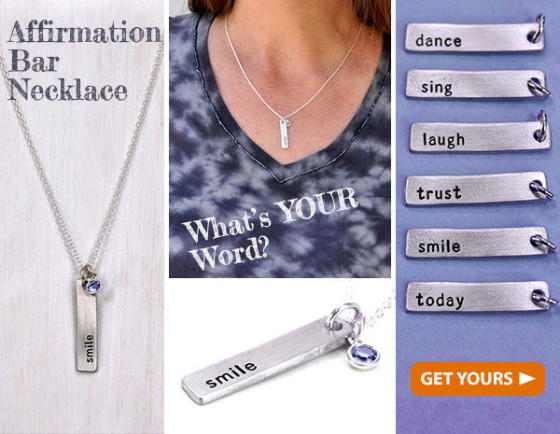 We're a little over a week into the year — a perilous time for those new resolutions. It's not their fault, and they mean well, but sometimes it's just hard to be mindful of change you want to bring.
Whether it's a word you've chosen for your year, a shorthand for your resolution, or any other word that has a special meaning to you, our Affirmation Bar Necklace is a beautiful way to always keep it close to your heart.
Featuring a lovely Swarovski crystal, the Affirmation Bar Necklace is one of our most popular necklaces. And it's our January Necklace of the Month!