Posted by Beth on Jul 29, 2014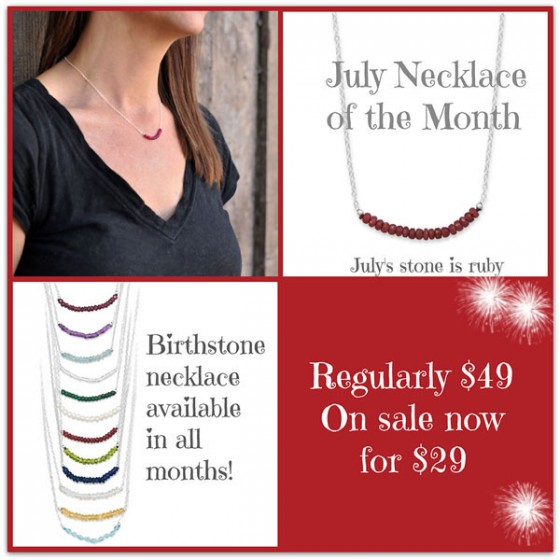 Our Necklace of the Month for July is our new String of Birthstones necklace! This necklace is available in all birthstones, but I chose it for our July necklace because the rubies are so beautiful.
The semi-precious stones are strung with sterling silver and hang on a pretty sterling silver chain.
We are putting this necklace on sale until the end of the month so now is your chance to get a beautiful gift at a great price. Enjoy!