Posted by Beth on Jun 02, 2016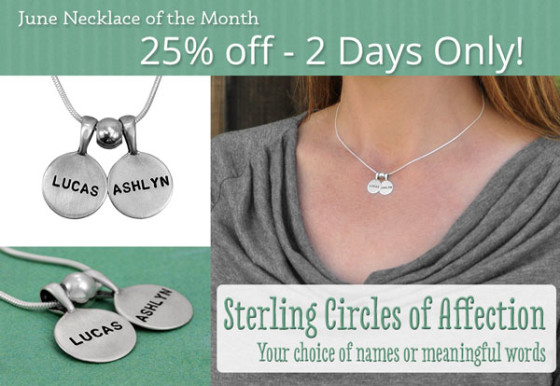 There might be no more classic piece of mom jewelry than a silver disc stamped with your kids' names. We have some lovely takes on that design, and one of my favorites is our Sterling Circles of Affection necklace.
With a stylish twist, each sterling silver charm is connected with a graceful sterling bale to the silver chain, giving it just a little extra touch of elegance.
Best of all, for the next 48 hours, it's on sale for 25% off! No coupon necessary.