Posted by Beth on Mar 02, 2016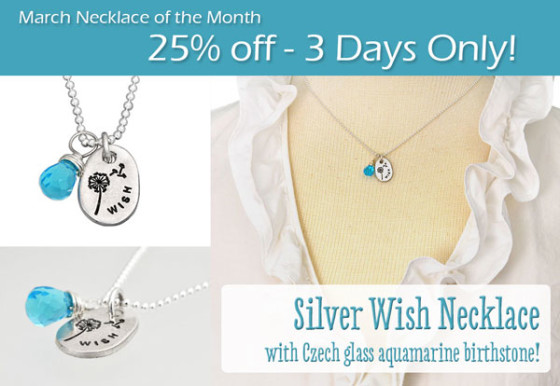 Our necklace of the month is one of my favorite charms, paired with a stone I just love.  Our Wish Necklace features a hand molded fine silver nugget charm with a Czech glass aquamarine birthstone briolette. Spring is always a time of hope and renewal, and our "Wish" dandelion seems a perfect match for the spirit of spring.
For the next 3 days, it's on sale for 25% off! (No coupon code necessary.)
Hurry! Sale ends Friday at midnight Pacific.