Posted by Beth on Nov 05, 2015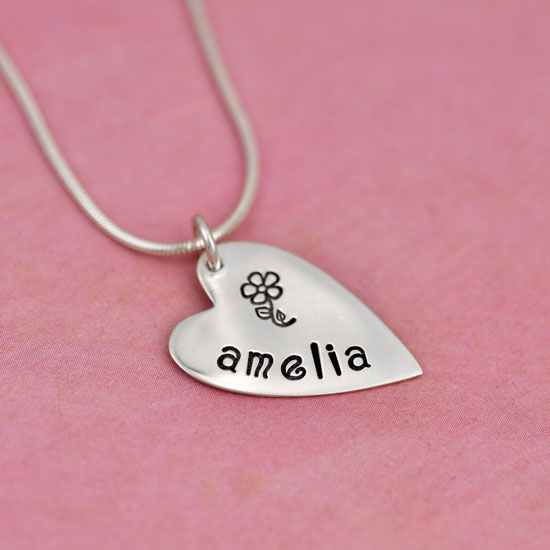 Our Sweetest Heart necklace is one of my favorites. It's playful and fun, while still versatile and beautiful. I bet you'll like it, too, so we've made it our Necklace of the Month for November.
Choose from our many symbols that can be stamped above the name on your charm. The symbols add another little bit of uniqueness to your necklace - you get to personalize it yourself and know that it is unique to you.
You can wear this with jeans, a dress or your favorite sweats. It a sweet little memento that is also beautiful and so fun to wear.