Posted by Beth on Sep 01, 2015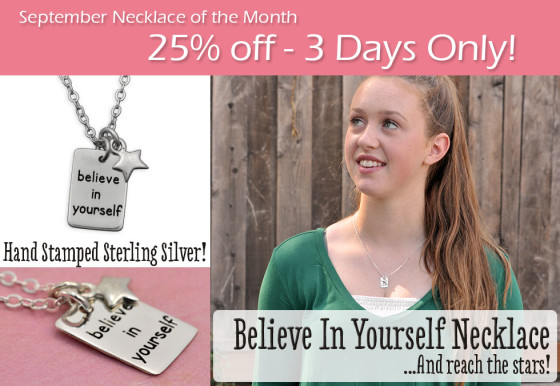 There is no progress without struggle, and believing in yourself is essential in overcoming challenges. That's the inspiration behind our necklace of the month for September. And, as students head back to school for a new year, this hand crafted sterling silver necklace is always a popular back to school gift to provide inspiration.
For the next 72 hours, get it for 25% off. (New orders only.) Hurry, offer ends at midnight Friday, PDT.
As always, we offer free domestic shipping and happiness guaranteed.
Can't decide? Need help finding the perfect choice? We're here to help!