Posted by Beth on Nov 06, 2014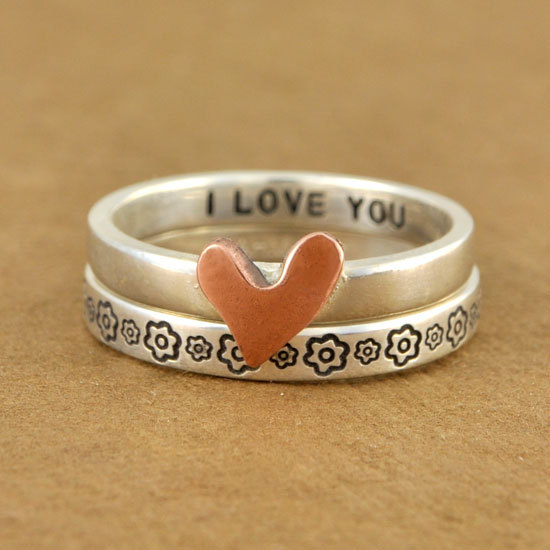 We've been busy creating lots of new hand stamped stackable rings here in the studio. I've always loved rings and I'm usually wearing anywhere from two to twelve on my hands at any given time! We can personalize the inside of many of our rings, which makes it possible to include a special message to someone that only they know is there when they wear it.
Putting symbols on rings is fun too and the options are endless. We have so many symbols in our arsenal and our tiny versions of these symbols look so cute on our Droplet Ring, or any of our other personalized rings. My daughter's friend loves Elephants so we made her a ring with our tiny elephant on it. She squealed when she opened it. What a fun gift!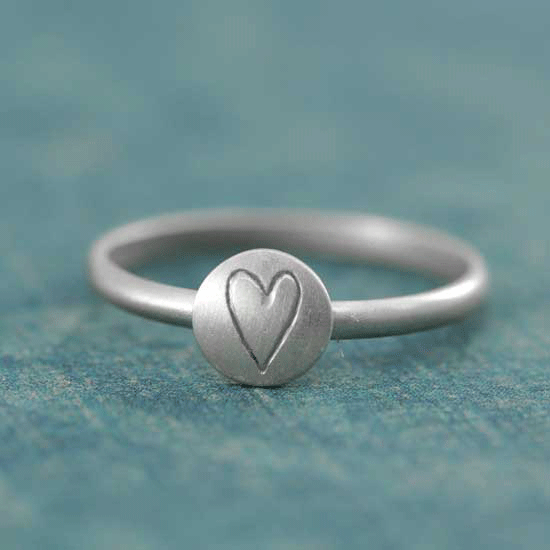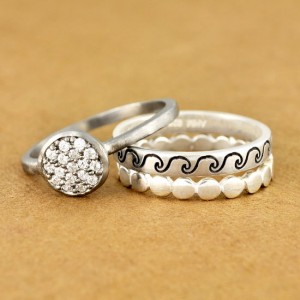 We're putting all our rings on sale for a couple days so check them out now while they're all 20% off.