Posted by Beth on Jan 16, 2014
Valentine's Day is a great time to tell anyone in your life how special they are. Your spouse, your mother or father, even your kids! Kids love Valentine's Day because they are reminded they are loved and thought about by someone else. Who doesn't love that?
A handwritten note on a heart charm would be a sweet reminder to anyone that they are appreciated.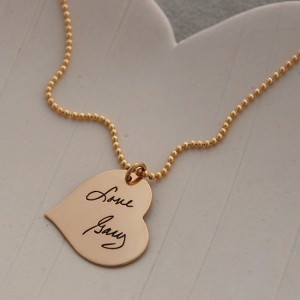 Our hand stamped locket with a special message inside is a good option, as are any of our designs in our Valentines Collection. Check them out and see if there is something right for your special someone!