Posted by Beth on Jul 20, 2016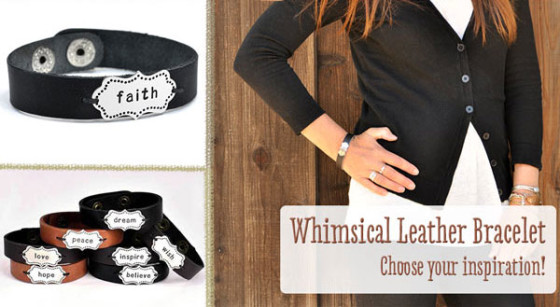 Inspiration & Style. That's our purpose every time we handmake a piece of personalized jewelry for you.
Our Whimsical Leather Bracelet features your choice of word stamped on a sterling silver tag, which is then carefully hand sewn onto a lovely leather bracelet. Choose a name or a meaningful word for yours to make it your own. It is our product of the month for July!
comments powered by

Disqus