Posted by Beth on Mar 22, 2023
We get this question a lot.
A customer is looking to create a piece of handwriting jewelry, but she's worried the handwriting she has isn't good enough to use.
Often, the handwriting is on a old card or letter, where the text is faint or has faded.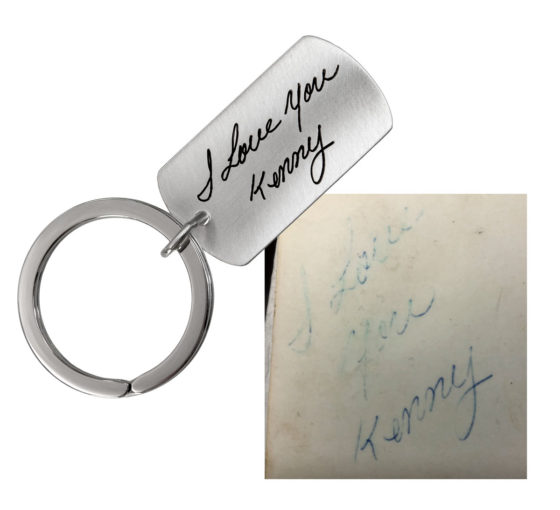 Or, it might be an image where there are lines or marks, smudges or creases.
We've even had a number of people send images so we could make jewelry from their tattoos! (These are really fun to do.)
The short answer is: don't worry. If you can read it, we can use it.
After many years and thousands of images, we've seen it all. Our expert artists have developed LOTS of tricks & techniques.
Not only can we bring out the handwriting in just about any image, we'll painstakingly restore it to ensure sure the handwriting, and your jewelry, will come out great.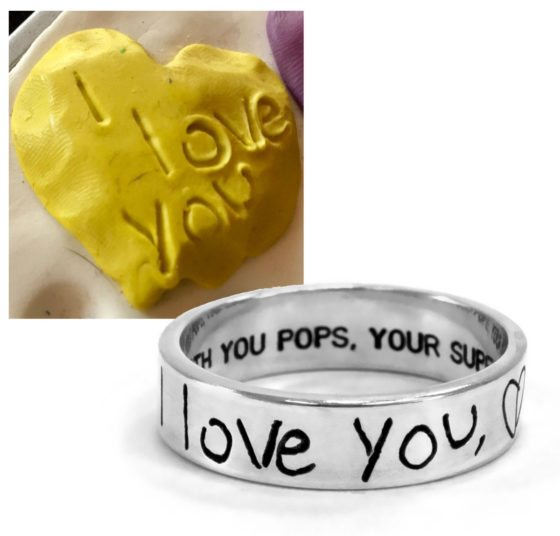 In fact, we even have some tricks for when there's handwriting doesn't exist.
And, rest assured, if we ever had any issues with the handwriting on your order, we'd reach out to you before making your jewelry. After all, we have a satisfaction guarantee, so we won't send you anything you won't love!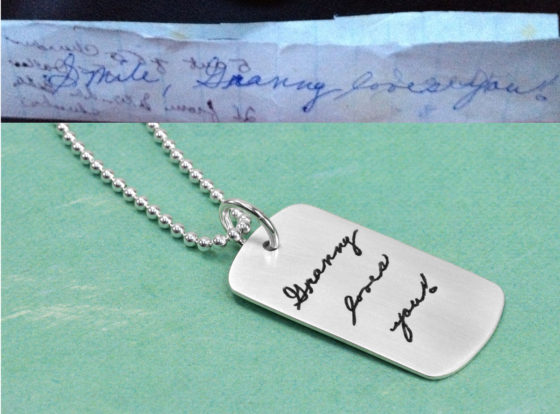 Send us your image for a free look
Still not sure, or have questions? Just contact us! We're more than happy to take a look at your images and let you know what we think.
comments powered by

Disqus