Posted by Beth on Jul 31, 2016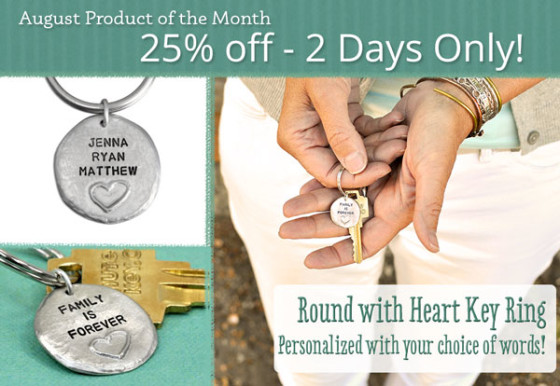 Your keys are one of the few things you use everyday and always have with you. So they should be a little special, right? But odds are, they're kept together by some boring old metal ring. Can your keys be cute & inspiring? Heck yeah!
Our Product of the Month for August is the lovely Round with Heart Key Ring, from our collection of personalized key rings. We stamp up to three words on the front of this adorable handmade pewter charm.
You can personalize the back, too, with up to five words or five short lines.The charm is round with a small raised heart on the front, and is made right here in our California studio.
Let's upgrade those poor keys! For the next 48 hours, get it for 25% off! No coupon necessary.